Welcome to Madagascar Class!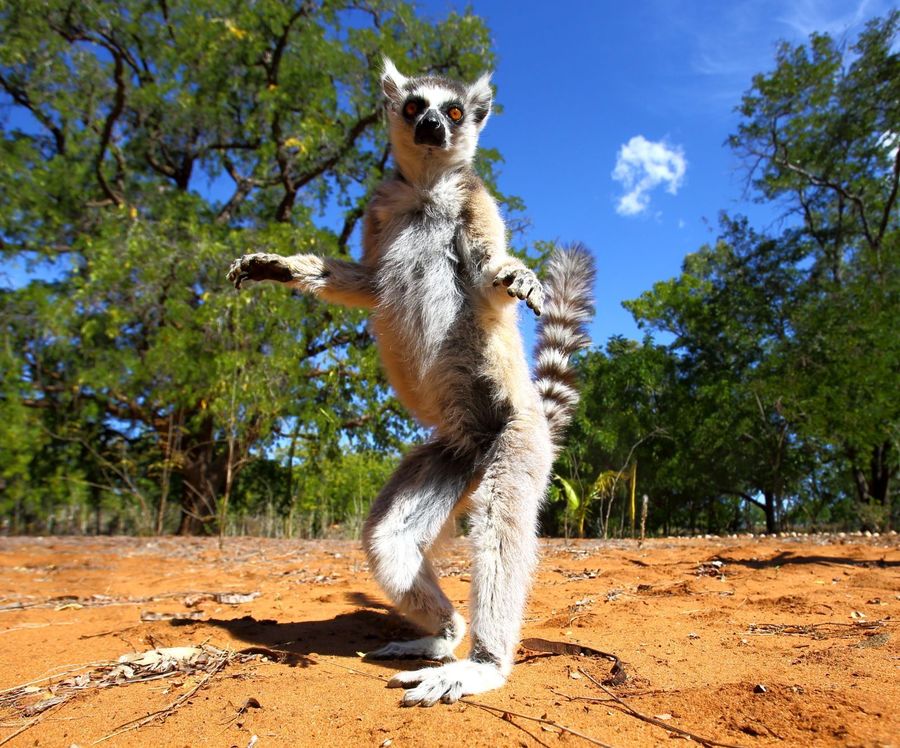 I hope that everyone is looking forward to coming back to school. I'm really pleased to be back with the class this year with last year's amazing progress being cut short due to national school closures. I'm really looking forward to seeing everyone again. We all might be feeling a little nervous but try lets not to worry too much about coming back. There is so much for us to be getting on with and learning about in our new class at school.
We have a brand new class country this year (Madagascar) and we will start the new term looking at where in the world Madagascar is and looking at the natural and physical features of this amazing country. We will be investigating Rain-Forests and taking a closer look at some of the inhabitants that live in these fascinating places.
Reading
We made brilliant progress with our reading last year and thank you so much for ensuring the children were reading during school closure. I am looking forward to hearing all of the children read in our first week back. We have a brand new phonics package (Song of Sounds) to help us with our sounds and some great songs to learn to help us read our words.
Once again, we will be sending the children home with their Reading Records so we can see how busy the children are with their reading at home.
Library
Mrs Pratt will very kindly be acting as our class librarian and we will be visiting the library once a week to choose and change our books.
P.E.
P.E. will be on a Thursday morning with Miss Willard and on a Friday afternoon. Please ensure that children have their correct kit: plimsolls/trainers, shorts/joggers, P.E. top and appropriate tape to cover up ear piercings.
PPA
My planning, preparation and assessment time will be covered by Miss Willard on a Thursday morning.
Homework
As of last year homework will be set and come home in Home-learning books. Our first set of tasks will be all set on researching Madagascar. Any work completed at home will be shared with the rest of the class and displayed outside the classroom.
Maths
In maths we will be continuing where we left off with our multiplication and division. We will continue to look at moving shapes and fractions. We will also work on our number bonds to 20, addition strategies, subtraction strategies and counting in 2s, 3s, 5s and 10s. We will also start to look at practising our times tables.
English
In English, as a whole school we will be looking at the book 'Here We Are' by Oliver Jeffers. We will be writing our own versions of the story and investigating how diverse our planet really is. We will continue to learn our weekly spellings and start to venture further into our Spelling-Quest.
Science
In Science we will be predicting, investigating, testing and evaluating a variety of household materials such as wood, plastic and fabrics. We will test to see what happens when we heat up butter and understand how materials can change when they are heated. We will also consider flammability and test water resistance.
Art
We will be painting with watercolours and looking at a variety of famous artists. We will investigate colour mixing and how to use this effectively in our painting skills.
Computing
In ICT we will be using laptops and iPads in the classroom, along with using software applications from the Microsoft Office suite. We will also be looking at e-safety and the responsible use of email and the internet.
PSHCE
In PSHCE we will understand that we belong to a community and we will help to make the class a good and safe environment to learn in. We will be looking at what makes a good friend and the importance of following rules to stay safe.
Topic
Our topic will be based on Geography and focus on Madagascar and Rain-Forests. We will also look at famous historical events such as The Great Fire of London and the significance of Bonfire Night on the 5th November.
As always, if you have any questions or would like to talk further about coming back into school, then please book an appointment with the office or send a note into school with your child.
Many thanks
Mr D Swindells