Welcome to Singapore Class!
Here on this web page you will find information about Singapore Class, see what it is like in the classroom and find out about our routines along with key curriculum information.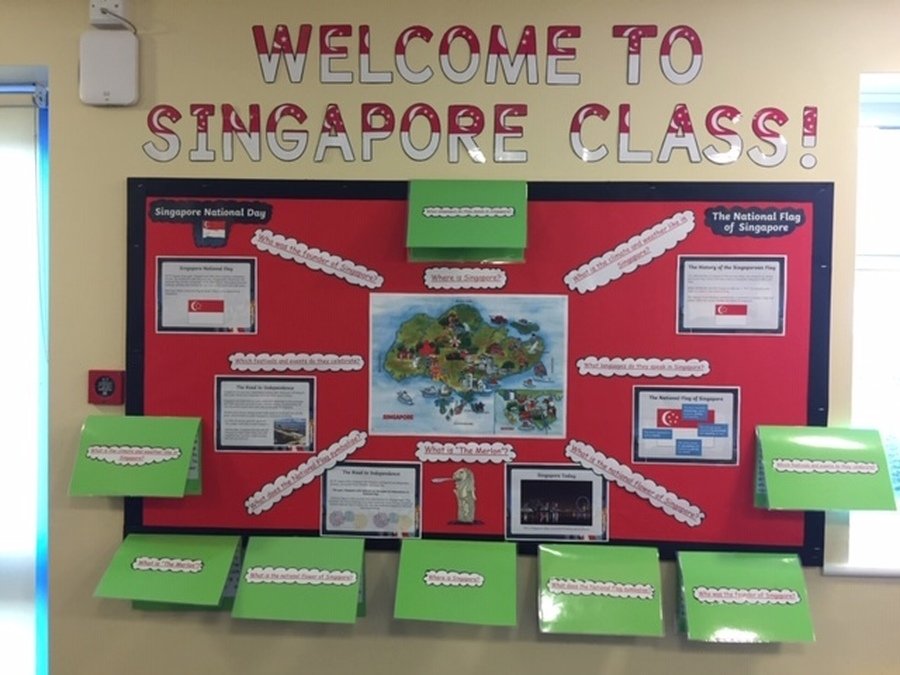 Singapore Class Team:
Class Teacher: Miss Squires PPA Teacher: Mr Ryan Teaching Assistants: Miss Abbott and Mrs Jones
We can't wait to welcome you into Year 5!
HOME LEARNING:
Below you will find information about home-learning tasks and activities for those pupils that may need it if they are learning from home. The resources pupils need can be found below the Home-Learning information. Please read/download the notes below to see what is required and the resources that are needed.
Home Learning - Monday 21st September 2020:
English Home Learning Resources to Download:
Reading Home Learning Resources to Download:
Maths Home Learning Resources to Download:
History Home Learning Resources to Download:
PE Home Learning Resources to Download:
Spelling Home Learning Resources to Download:
BEGINNING OF TERM PROJECT:
To welcome pupils back into school they will be taking part in a project called 'Here We Are'. Every class in school will be taking part in the project and it centres around the book 'Here We Are: Notes for Living on Planet Earth' by Oliver Jeffers. The aim of the project is to help reunite everyone around one powerful text and one message, easing pupils back into school life with creative literacy learning along with a cross-curricular approach. The whole school unit of work aims to re-establish a sense of community across the entire school, allowing reflection on the last few months, and also helping look forward to the future in a positive way.
World War II Topic Information:
Our topic this half term is World War II. Pupils will learn about the Second World War in Europe and why the Battle of Britain was such a significant turning point in British History. They will learn about the timeline of events such as the outbreak of the war, the Battle of Britain, the heroic rescue at Dunkirk, the Blitz, the D-Day landings and the celebrations of VE Day. During the topic, pupils will research the lives of the ordinary people who faced the Blitz and had to deal with rationing and evacuation. I'm looking forward to telling them about the inspiring stories and achievements of significant people such as Anne Frank and Winston Churchill. Key texts will be used during this topic to inspire writing and link pupils' history knowledge in the context of English.
What is it like in Singapore Class?
Please take a look inside the classroom and look at where your children will be learning.
Subject Specific Information:
Our PE and Homework Timetable:
Monday Tuesday Wednesday Thursday Friday
PE PE
Homework due in Reading Journals Homework sent out
handed in for checking
PPA - Mr Ryan teaching PE
and Computing
Library:
Pupils will continue to visit the library and have the opportunity to choose a book to read each week.
Pupils library day will be confirmed soon.
We hope you have a wonderful half term!