Welcome to Singapore Class!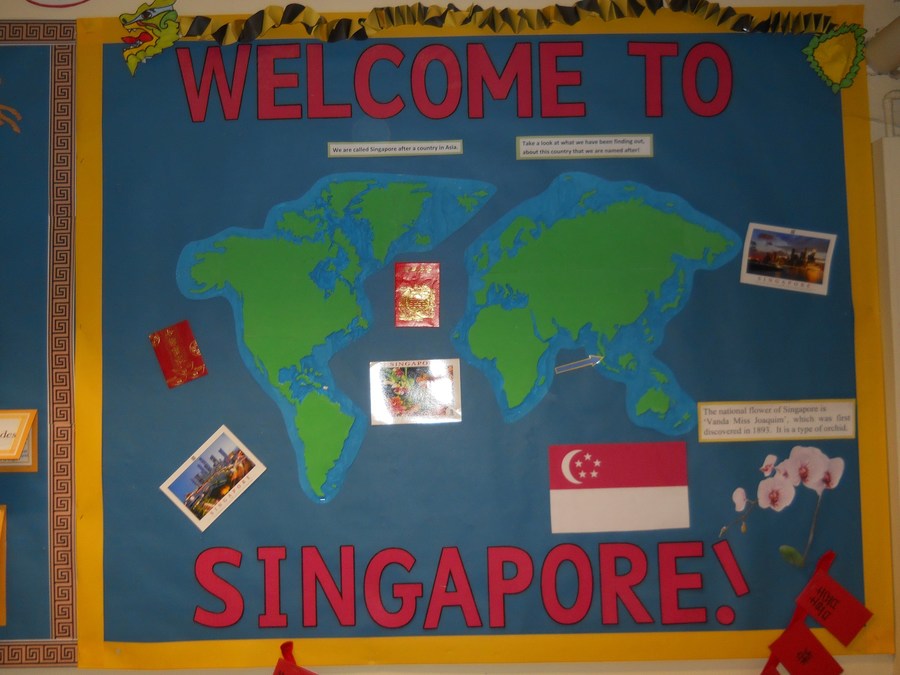 Welcome to Singapore class! This half term, pupils' new history based topic is 'The Anglo-Saxons' where pupils will place the Anglo-Saxon period within a timeline of Britain and find out important events throughout the Anglo-Saxon era. Pupils will research the terms 'invaders' and 'settlers' and discuss the reasons for emigration. They will learn about the life and times of the people and about what life was like in Anglo Saxon settlements. Pupils will learn about the Anglo-Saxon invasions; the routes, the kingdoms, their warriors and the historical sources that we use to find out about the past. While studying the seven kingdoms, pupils will learn about important Anglo-Saxon Kings, especially King Ethelbert, King Offa and King Alfred. During the topic, pupils will also learn about Anglo-Saxon beliefs and investigate the cultural significance of storytelling, poetry and music writing during those times.
Our PE and Homework Timetable:
Monday Tuesday Wednesday Thursday Friday
PE PE
Homework due in Reading Journals Homework sent out
handed in for checking
We hope you have a wonderful half term!