Welcome to Singapore Class!
Here on this web page you will find information about Singapore Class, see what it is like in the classroom and find out about our routines along with key curriculum information.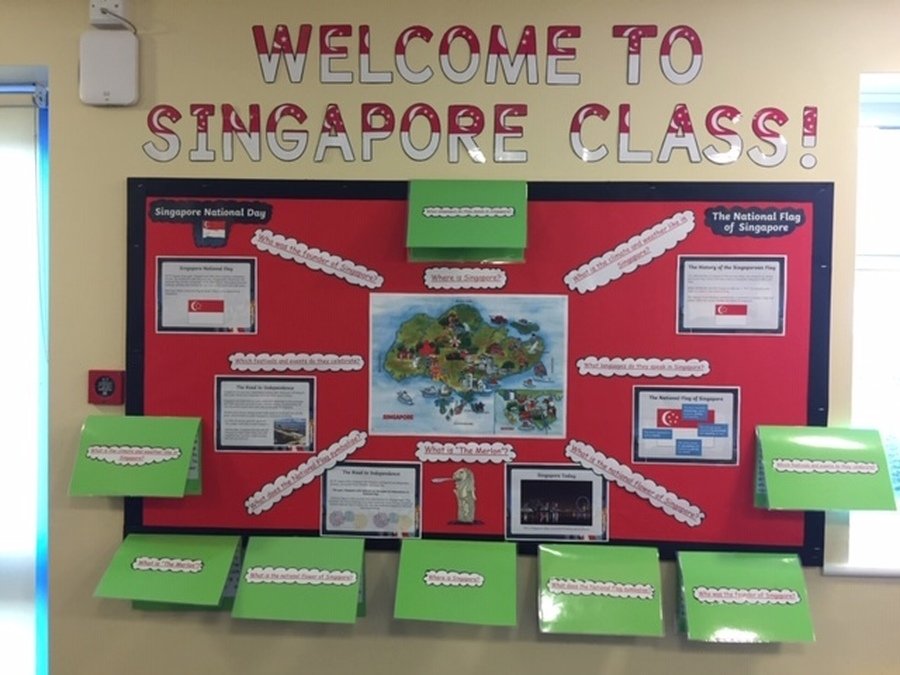 Singapore Class Team:
Class Teacher: Miss Squires PPA Teacher: Mrs. Cornish
Teaching Assistants: Miss Abbott, Mrs. Jones, Mrs. Hockett
The Amazing Amazon - Topic Information: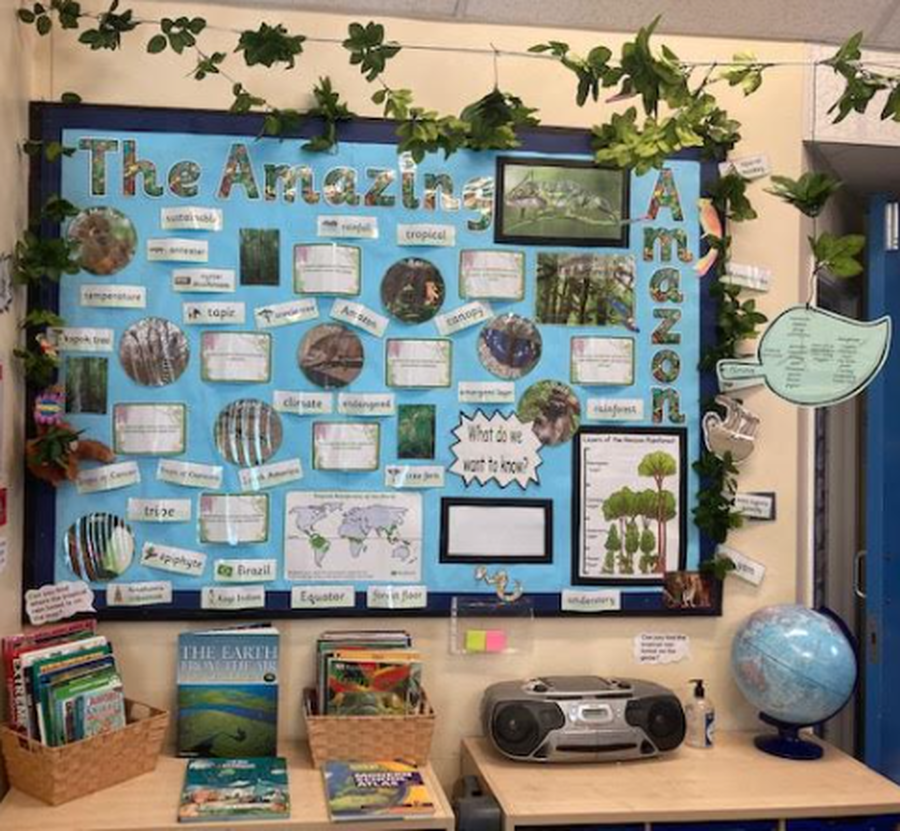 This half term, pupils' new geography-based topic is 'The Amazing Amazon Rainforest!' where pupils will be introduced to rainforests around the world. They will learn what they are, where they are, what they contain and who lives there! Along the way they will develop their skills by creating reports, creating their own rainforest images, and learn through a range of challenges. Pupils will explore the four main layers of a rainforest; find out about the plants and the creatures that grow and live in the different layers and how they are adapted to live there. Also during this topic, pupils will learn about the climate and rainfall facts of temperate and tropical rainforests; listen to and discuss the sounds of rainforest creatures and rain; make compose a musical composition, inspired by the sounds of the rainforest. We have got an exciting term ahead!
What is it like in Singapore Class?
Please take a look inside the classroom and look at where your children will be learning.
Homework has now been moved to the class Google Classroom page. Details of how your child can access Google Classroom have been sent home but if for any reason your child needs their login details please let me know and I will get this organised.
I can be emailed at: year5@ferringceschool.co.uk
Home Reading Resources:
All pupils have a Reading Diary to record their home reading each week. We would like pupils to read daily and record at least 5 home reads in their diary, recording the date read, title of the book and the author, the number of pages along with comments from an adult who has heard them read. There may not always be comments but we would like to hear how your child is getting on with their reading skills and if there are any tricky words they come across. Pupils can also give the book a star rating and comment on their reading too.
Below are also some reading activities they can choose to complete linked to the book/s they are reading.
In the Autumn term pupils took part in a project called 'Here We Are' centering around the book 'Here We Are: Notes for Living on Planet Earth' by Oliver Jeffers. The aim of the project was to help reunite everyone around one powerful text and one message, easing pupils back into school life with creative literacy learning along with a cross-curricular approach.
Below is some of the work pupils have produced linked to the project. I am impressed with how engaged they have been in their learning to produce this work. Well done Singapore Class!
Singapore Classes Notes for Living on Planet Earth inspired by Oliver Jeffers story:
Singapore Classes Favourite Place poems inspired by Oliver Jeffers book:
Our PE and Homework Timetable:
Monday Tuesday Wednesday Thursday Friday
PE PE
Homework sent out
/uploaded to Google
Classroom
PPA - Mrs. Cornish teaching Maths Homework due in
English and French the following Friday
Library:
Pupils will continue to visit the library and have the opportunity to choose a book to read each week.
Pupils library day will is on a Friday.
We hope you have a wonderful half term!